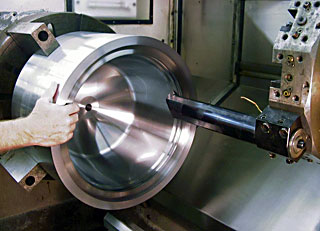 Turning / Machining
Kelbros Inc. provides quality turning & machining at competitive prices - one part or multiple, interchangeable cavities, small core pins or large cavity blocks. Our CNC turning capabilities extend to 32" diameter x 60" long.
Internal quality control procedures, CAD/CAM, and CNC machines are utilized, providing the highest quality product. We can assist in your design and trouble shooting needs when machining electrodes & mold components. Competitive pricing & worldwide delivery service are standard. Look to Kelbros Inc. for all of your custom mold components.
Since 1965, Kelbros Inc. has specialized in turning and thread grinding round components for Plastic, Rubber, & Glass Molds and Die Cast Dies. Some typical parts we machine include:
Cavity Inserts / Cavity Blocks
Core Inserts / Core Blocks
Stripper Rings
Unscrewing Cores & Drive Nuts
Threaded Electrodes
Contoured Electrodes
Liquid Cooled Sprues
Fresnel Optic Lens Inserts
Custom Gate Drop Inserts
Threaded Handload Inserts
Split Threaded Cavities
Hot Tip Nozzles
Probes
Bushings
Samples of our Turning / Machining Work
Click an image below for a closer look...
16-Lead Thread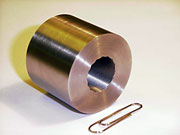 Gate Inserts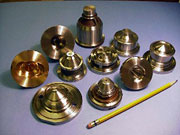 Double Optic Insert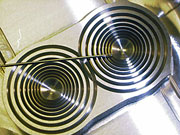 Large Cavity Work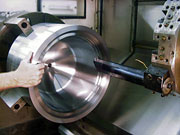 Unscrewing Cores & Bushings




Hot Runner Parts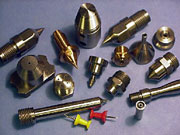 Our Services
Marine Industry
Food-Packaging Industry
Contact Us
Kelbros Inc.
674 South Pioneer Road
Fond du Lac, WI 54935-9190
USA
Phone: 920-922-4320
Fax: 920-922-7308
jkelly@kelbros.com

Jim Kelly - President/Owner


Our Customers Say...