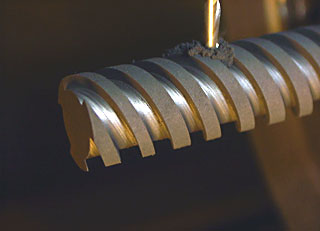 Custom Electrodes
Kelbros Inc. machines custom electrodes using your specific material and dimensions. We are able to produce ultra-precise electrodes.
Also available are custom thread forms, threads with shrinkage, cavity & core electrodes, and optic electrodes. Fourth axis machining of helical gears and spiral form electrodes are done with ease at Kelbros.
Samples of our Custom Electrode Work
Click an image below for a closer look...
Contour Electrodes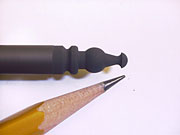 Optic Electrodes

4th Axis Helical Electrodes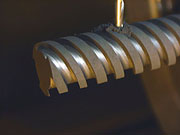 Our Services
Marine Industry
Food-Packaging Industry
Contact Us
Kelbros Inc.
674 South Pioneer Road
Fond du Lac, WI 54935-9190
USA
Phone: 920-922-4320
Fax: 920-922-7308
jkelly@kelbros.com

Jim Kelly - President/Owner


Our Customers Say...