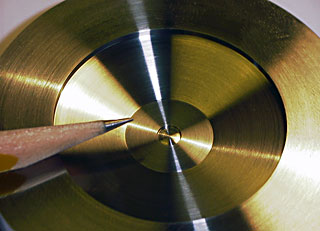 Hard Turning
Forty years ago, only 5% of mold components were recut after hardening. Today, hard turning is done to 85% of all inserts.
Tool steel components hardened up to 60 Rc are regularly hard turned with surface finishes of 15 Ra and tolerances of ±.0002". Because of the improved surface finish, interchangeable parts with sharp parting line edges and molding area contours are produced routinely, resulting in more consistent parts and less polishing time.
Samples of Our Hard Turning Work
Click an image below for a closer look...
Hardened Core Blocks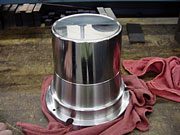 Square-base Core Insert
Hard Turned Miniature Cavity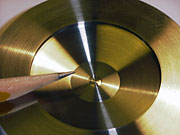 Our Services
Marine Industry
Food-Packaging Industry
Contact Us
Kelbros Inc.
674 South Pioneer Road
Fond du Lac, WI 54935-9190
USA
Phone: 920-922-4320
Fax: 920-922-7308
jkelly@kelbros.com

Jim Kelly - President/Owner


Our Customers Say...